Angler Restaurant & BAR
$5 Evening Scenic Cruise available with $12 food purchase. Call for times
We are, currently, closed for the 2021 season. Thank you for a great year and we look forward to seeing you in the Spring of 2022!!
Seafood. Drinks. Cruises.
Re-opening in the Spring of 2022... Celebrating our 84th season!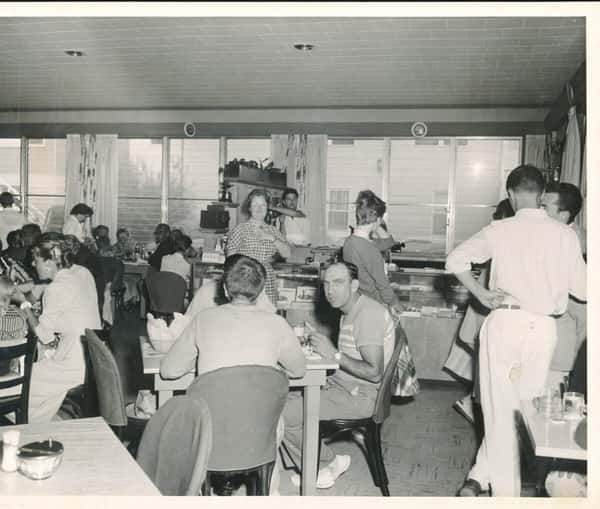 A Restaurant With History
With five generations of exceptional service, the Angler has been a family-owned and operated staple in Ocean City for more than 80 years.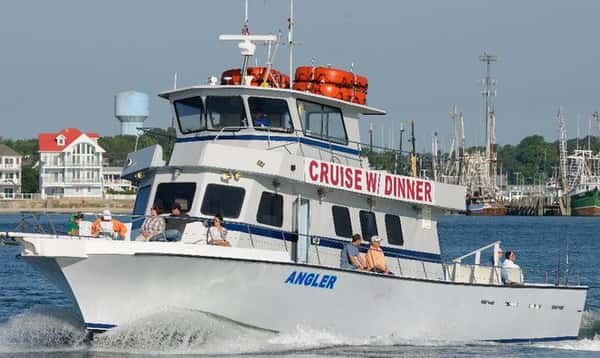 Deep Sea Fishing, Cruises and more!
Fishing, fishing and fishing! ...but that's not all we have to offer!
The possibilities are endless when it comes to your event on the water.
Weddings, Family Reunions, Birthdays, Memorial Services and more!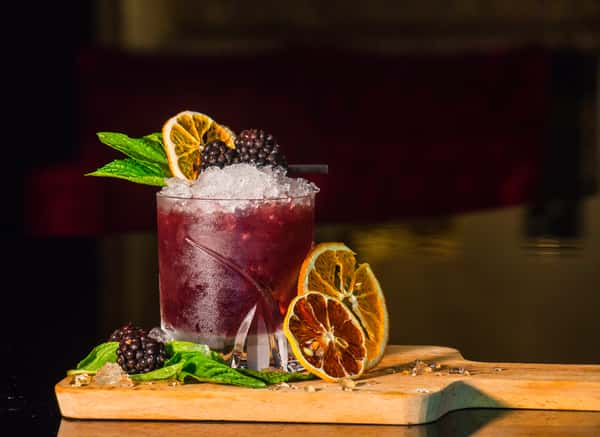 Drink Specials Every Day!
2 for 1 Cocktails, Wines, Beers and Happy Hour, we've got you covered!
Leave a Review
"I absolutely loved the food, and the after dinner boat ride! This place will forever hold a special place in my heart, my first experience here was with my father, who just recently passed away, and we made some great memories! I look forward to keeping the tradition alive with my kids, by visiting here every year, having dinner, taking the boat ride, and sprinkling some of his ashes in the ocean - which was his wish. Thank you, Angler! You helped create a treasured memory for my kids and I!"
"Great food, awesome happy hour"
"Ordered Grouper Fingers, Topside Tacos with Grouper and Crab Imperial. All was perfectly prepared, very delicious and would highly recommend."
"I haven't had one for years, but I'd drink TWO right now. I tell everyone about them and have tried to recreate, to no avail! Definitely better at the Angler than anywhere else I've tried one, cheers!"
"Been coming to the Angler for over 40 years for great food, drinks, fishing and a great time."
"Gigantic, crispy and delicious!"
"I absolutely loved the food, and the after dinner boat ride! This place will forever hold a special place in my heart, my first experience here was with my father, who just recently passed away, and we made some great memories! I look forward to keeping the tradition alive with my kids, by visiting here every year, having dinner, taking the boat ride, and sprinkling some of his ashes in the ocean - which was his wish. Thank you, Angler! You helped create a treasured memory for my kids and I!"
"Great food, awesome happy hour"
"Ordered Grouper Fingers, Topside Tacos with Grouper and Crab Imperial. All was perfectly prepared, very delicious and would highly recommend."
"I haven't had one for years, but I'd drink TWO right now. I tell everyone about them and have tried to recreate, to no avail! Definitely better at the Angler than anywhere else I've tried one, cheers!"
"Been coming to the Angler for over 40 years for great food, drinks, fishing and a great time."
"Gigantic, crispy and delicious!"
"I absolutely loved the food, and the after dinner boat ride! This place will forever hold a special place in my heart, my first experience here was with my father, who just recently passed away, and we made some great memories! I look forward to keeping the tradition alive with my kids, by visiting here every year, having dinner, taking the boat ride, and sprinkling some of his ashes in the ocean - which was his wish. Thank you, Angler! You helped create a treasured memory for my kids and I!"