Angler Restaurant & BAR
$5 Evening Scenic Cruise available with $12 food purchase. Call for times
Due to the labor shortage we will be closed Monday through Wednesday
Seafood. Drinks. Cruises.
Open for the 2021 season... Celebrating our 83rd season!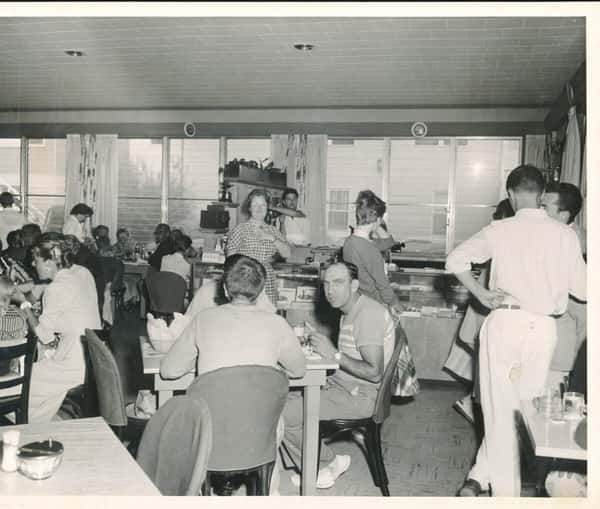 A Restaurant With History
With five generations of exceptional service, the Angler has been a family-owned and operated staple in Ocean City for more than 80 years.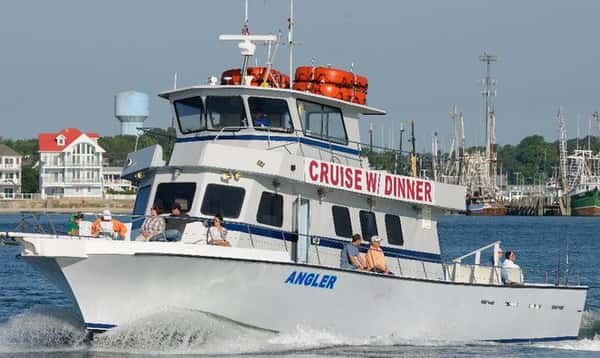 Deep Sea Fishing, Cruises and more!
Fishing, fishing and fishing! ...but that's not all we have to offer!
The possibilities are endless when it comes to your event on the water.
Weddings, Family Reunions, Birthdays, Memorial Services and more!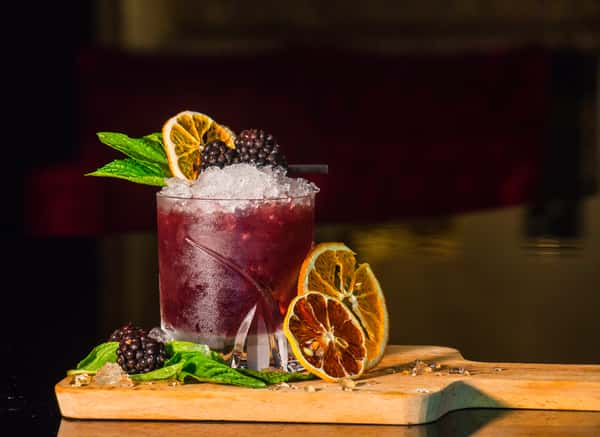 Drink Specials Every Day!
2 for 1 Cocktails, Wines, Beers and Happy Hour, we've got you covered!
Ocean City
312 Talbot St
Ocean City, MD 21842

Hours
Monday - Wednesday:
Closed
Thursday - Friday:
3:00 pm - 9:00 pm
Saturday - Sunday:
11:00 am - 10:00 pm
Leave a Review
"My husband and I celebrated our 26th wedding anniversary in September with a special dinner at The Angler Restaurant, enjoying our meal at one of the waterside tables. We each began with salads--he had a Caesar and I had a house. Both were excellent, with generous portions and tasty dressings. For our entrees, we choose imperial shrimp and added on a lobster tail. The crab imperial on the shrimp was very good, and the portion more than covered the shrimp. The shrimp were large and very fresh. Actually, fresh was a theme of the meal. You could tell nothing had been frozen, including the well-prepared lobstered tail that we added on. Our server, Mary, was personable and attentive. It was a lovely meal for our return to Ocean City after many years."
"I haven't had one for years, but I'd drink TWO right now. I tell everyone about them and have tried to recreate, to no avail! Definitely better at the Angler than anywhere else I've tried one, cheers!"
"Love the grouper finger, will return and eat again, very friendly place beautiful view of the bay."
"Another great experience! The foid was delicious and the cruise was awesome.. we got to dolphin up close and personal. For $25 including the tip and cruise, i would definitely recommend the Angler. Its a must for me when in oc!"
"I absolutely loved the food, and the after dinner boat ride! This place will forever hold a special place in my heart, my first experience here was with my father, who just recently passed away, and we made some great memories! I look forward to keeping the tradition alive with my kids, by visiting here every year, having dinner, taking the boat ride, and sprinkling some of his ashes in the ocean - which was his wish. Thank you, Angler! You helped create a treasured memory for my kids and I!"
"Delicious! I am a non-fish eater so it is always difficult to find a seafood restaurant that makes other food that is just as good for as the fish they make. The Caprese chicken was tender, cooked to perfection and filled me up! I added a piece of Smith Island Cake a coffee to my meal and I am now a very happy person! Thanks to the Angler Restaurant for always satisfying!"
"My husband and I celebrated our 26th wedding anniversary in September with a special dinner at The Angler Restaurant, enjoying our meal at one of the waterside tables. We each began with salads--he had a Caesar and I had a house. Both were excellent, with generous portions and tasty dressings. For our entrees, we choose imperial shrimp and added on a lobster tail. The crab imperial on the shrimp was very good, and the portion more than covered the shrimp. The shrimp were large and very fresh. Actually, fresh was a theme of the meal. You could tell nothing had been frozen, including the well-prepared lobstered tail that we added on. Our server, Mary, was personable and attentive. It was a lovely meal for our return to Ocean City after many years."
"I haven't had one for years, but I'd drink TWO right now. I tell everyone about them and have tried to recreate, to no avail! Definitely better at the Angler than anywhere else I've tried one, cheers!"
"Love the grouper finger, will return and eat again, very friendly place beautiful view of the bay."
"Another great experience! The foid was delicious and the cruise was awesome.. we got to dolphin up close and personal. For $25 including the tip and cruise, i would definitely recommend the Angler. Its a must for me when in oc!"
"I absolutely loved the food, and the after dinner boat ride! This place will forever hold a special place in my heart, my first experience here was with my father, who just recently passed away, and we made some great memories! I look forward to keeping the tradition alive with my kids, by visiting here every year, having dinner, taking the boat ride, and sprinkling some of his ashes in the ocean - which was his wish. Thank you, Angler! You helped create a treasured memory for my kids and I!"
"Delicious! I am a non-fish eater so it is always difficult to find a seafood restaurant that makes other food that is just as good for as the fish they make. The Caprese chicken was tender, cooked to perfection and filled me up! I added a piece of Smith Island Cake a coffee to my meal and I am now a very happy person! Thanks to the Angler Restaurant for always satisfying!"
"My husband and I celebrated our 26th wedding anniversary in September with a special dinner at The Angler Restaurant, enjoying our meal at one of the waterside tables. We each began with salads--he had a Caesar and I had a house. Both were excellent, with generous portions and tasty dressings. For our entrees, we choose imperial shrimp and added on a lobster tail. The crab imperial on the shrimp was very good, and the portion more than covered the shrimp. The shrimp were large and very fresh. Actually, fresh was a theme of the meal. You could tell nothing had been frozen, including the well-prepared lobstered tail that we added on. Our server, Mary, was personable and attentive. It was a lovely meal for our return to Ocean City after many years."