Angler Restaurant & BAR
$5 Evening Scenic Cruise available with $12 food purchase. Call for times
Seafood. Drinks. Cruises.
Open for the 2021 season... Celebrating our 83rd season!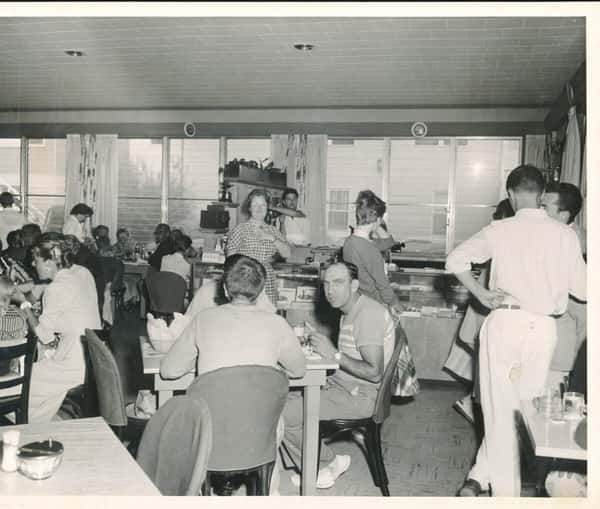 A Restaurant With History
With five generations of exceptional service, the Angler has been a family-owned and operated staple in Ocean City for more than 80 years.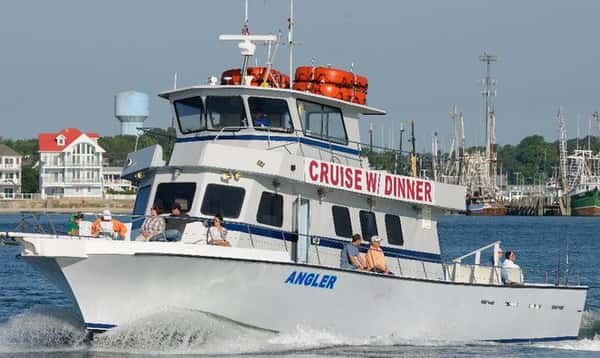 We Host Events!
Weddings, Family Reunions, Birthdays and more!
The possibilities are endless when it comes to your event on the water.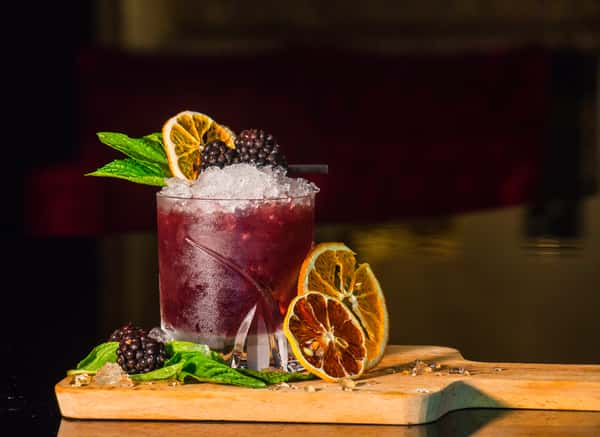 Drink Specials Every Day!
2 for 1 Cocktails, Wines, Beers and Happy Hour, we've got you covered!
Ocean City
312 Talbot St
Ocean City, MD 21842

Hours
Monday - Sunday:
11:00 am - 11:00 pm
Leave a Review
"Atmosphere Awesome 😎🌞 Enjoy the beautiful views delicious food and staff it's my go to place in oc Beat happy hour for sure! Music 🎵🎶 is always an extra treat #oc tradition!"
"Fresh and delicious! We also had the wings and they were great. Service was great, atmosphere was very nice. What a great way to the end the evening with a sunset cruise after dinner! All in all a great experience"
"The best Imperial Shrimp I've ever eaten. I've had this dish at numerous restaurants throughout the Eastern Seaboard from Maine to the Florida Keys and I have never had any that has come close to this."
"We came in for happy hour at the bar and had the best grouper fingers and steamed shrimp cooked just right with 2 for one drinks! We live in OC, MD and think the Angler has the best happy hour and food bar none!! We love the Angler!! Also has the best service and people walking around checking on you!! Great all around experience!😍"
"Excellent meal, service, and staff were great considering the COVID restrictions. Thanks for struggling through a tough and challenging year - looking forward to a great 2021 at the Angler! My grandparents started dining at the Angler in the late 60's and here I am 56 yrs old carrying on the tradition."
"Had the shrimp for happy hour last year. Started with one order and ended with 3! The servings for the price and quality were excellent. Looking forward to visiting again this year!"
"Atmosphere Awesome 😎🌞 Enjoy the beautiful views delicious food and staff it's my go to place in oc Beat happy hour for sure! Music 🎵🎶 is always an extra treat #oc tradition!"
"Fresh and delicious! We also had the wings and they were great. Service was great, atmosphere was very nice. What a great way to the end the evening with a sunset cruise after dinner! All in all a great experience"
"The best Imperial Shrimp I've ever eaten. I've had this dish at numerous restaurants throughout the Eastern Seaboard from Maine to the Florida Keys and I have never had any that has come close to this."
"We came in for happy hour at the bar and had the best grouper fingers and steamed shrimp cooked just right with 2 for one drinks! We live in OC, MD and think the Angler has the best happy hour and food bar none!! We love the Angler!! Also has the best service and people walking around checking on you!! Great all around experience!😍"
"Excellent meal, service, and staff were great considering the COVID restrictions. Thanks for struggling through a tough and challenging year - looking forward to a great 2021 at the Angler! My grandparents started dining at the Angler in the late 60's and here I am 56 yrs old carrying on the tradition."
"Had the shrimp for happy hour last year. Started with one order and ended with 3! The servings for the price and quality were excellent. Looking forward to visiting again this year!"
"Atmosphere Awesome 😎🌞 Enjoy the beautiful views delicious food and staff it's my go to place in oc Beat happy hour for sure! Music 🎵🎶 is always an extra treat #oc tradition!"